Medical Office Building
Ryan Companies' first medical office on the master site, named Maple Grove Medical Center, is a 40,000 square foot, multi-tenant, two (2) story, Class A, medical office building. Maple Grove Medical Center is actively pre-leasing now with an estimated project start in 2022 to complete in 2023, pending leasing commitments.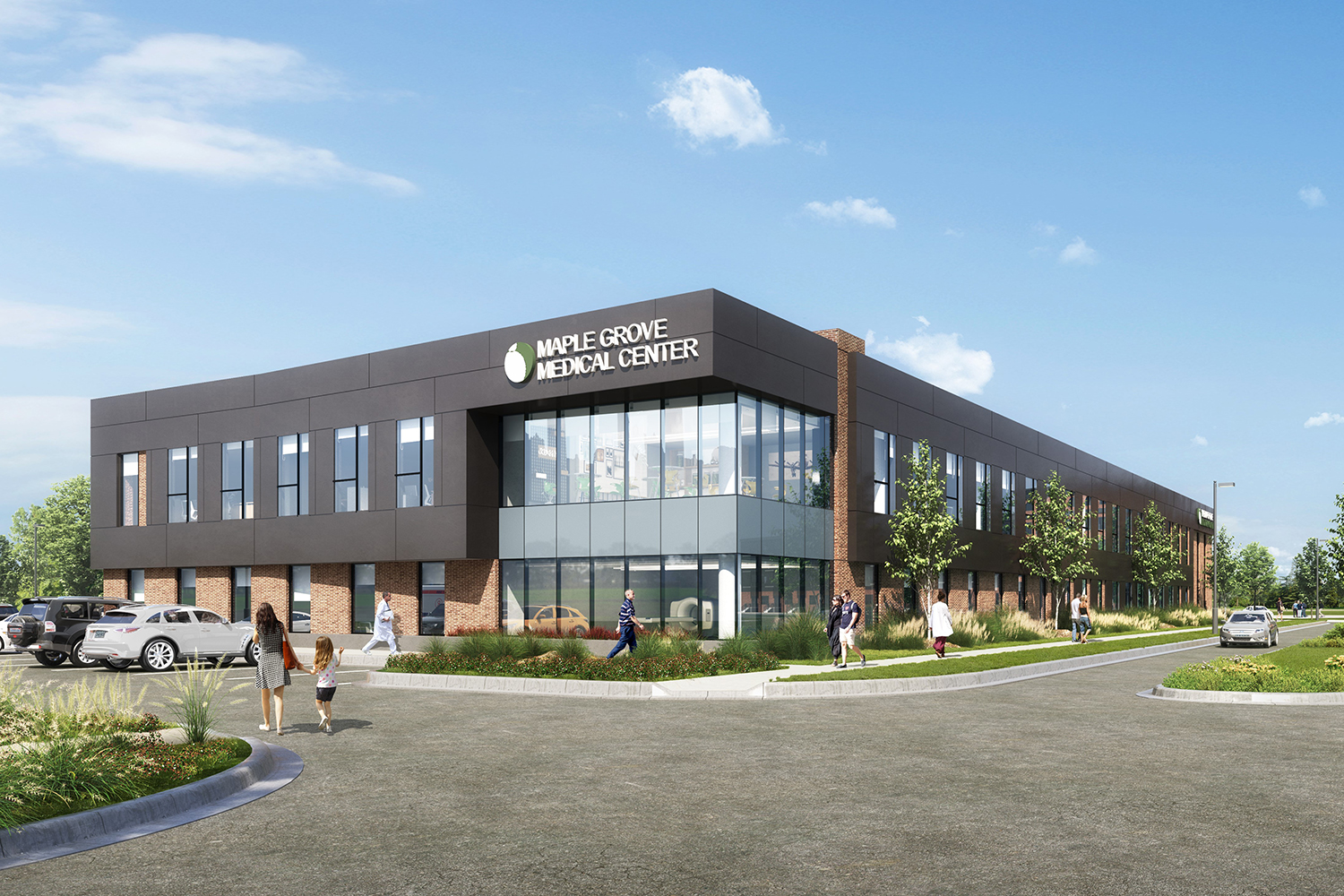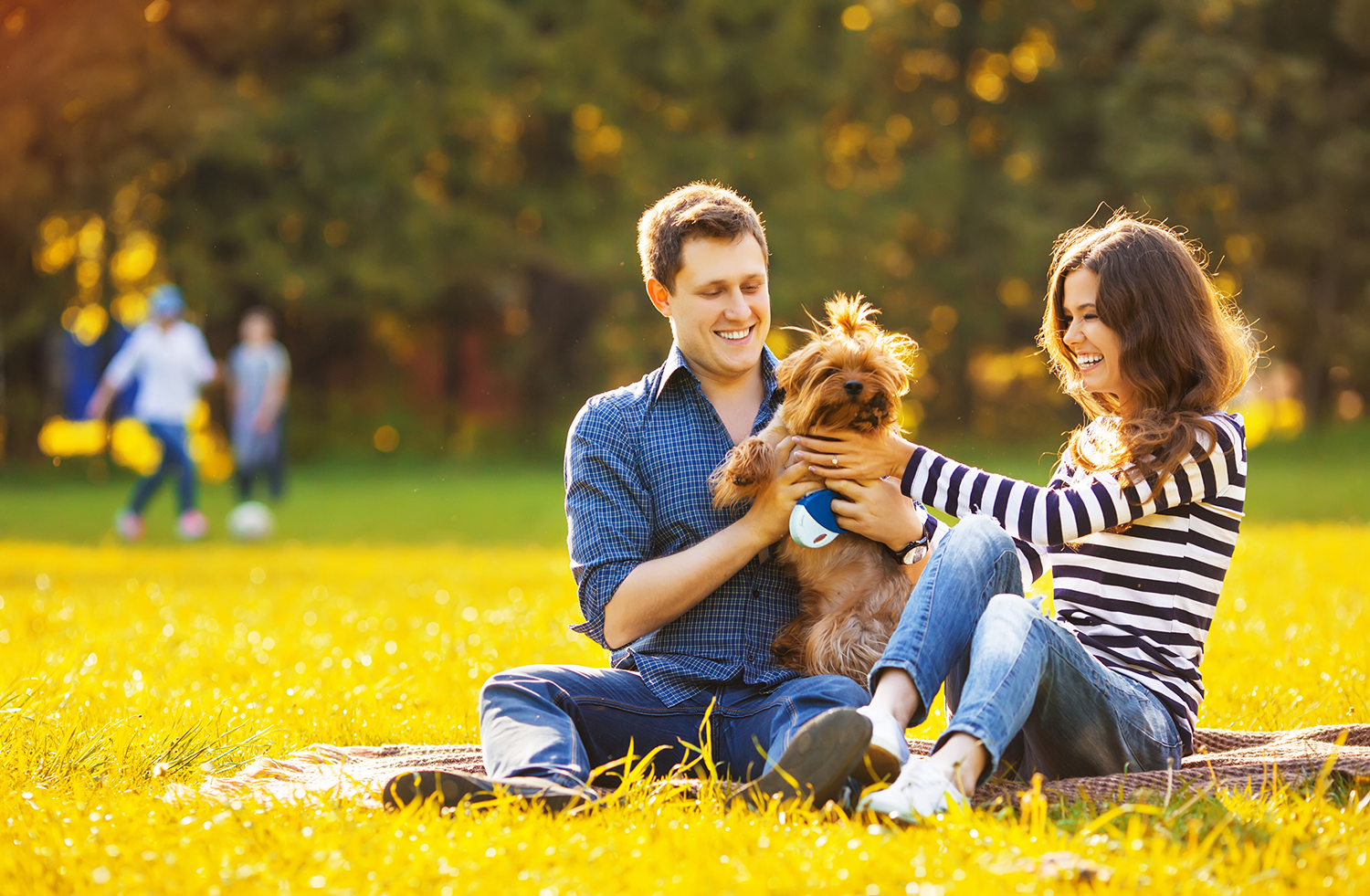 Multifamily
Construction is underway on the first phase of approximately 250 units of market-rate apartments on the master site. The second phase of multi-family development will feature approximately 165 units of 55+ age-restricted housing scheduled to construction to start this Summer 2021.
Senior Living
Ryan Companies Senior Living is planning a comprehensive development, anticipated to start construction in Fall 2022. The project will be developed by Ryan in partnership with our Senior Living operating partners.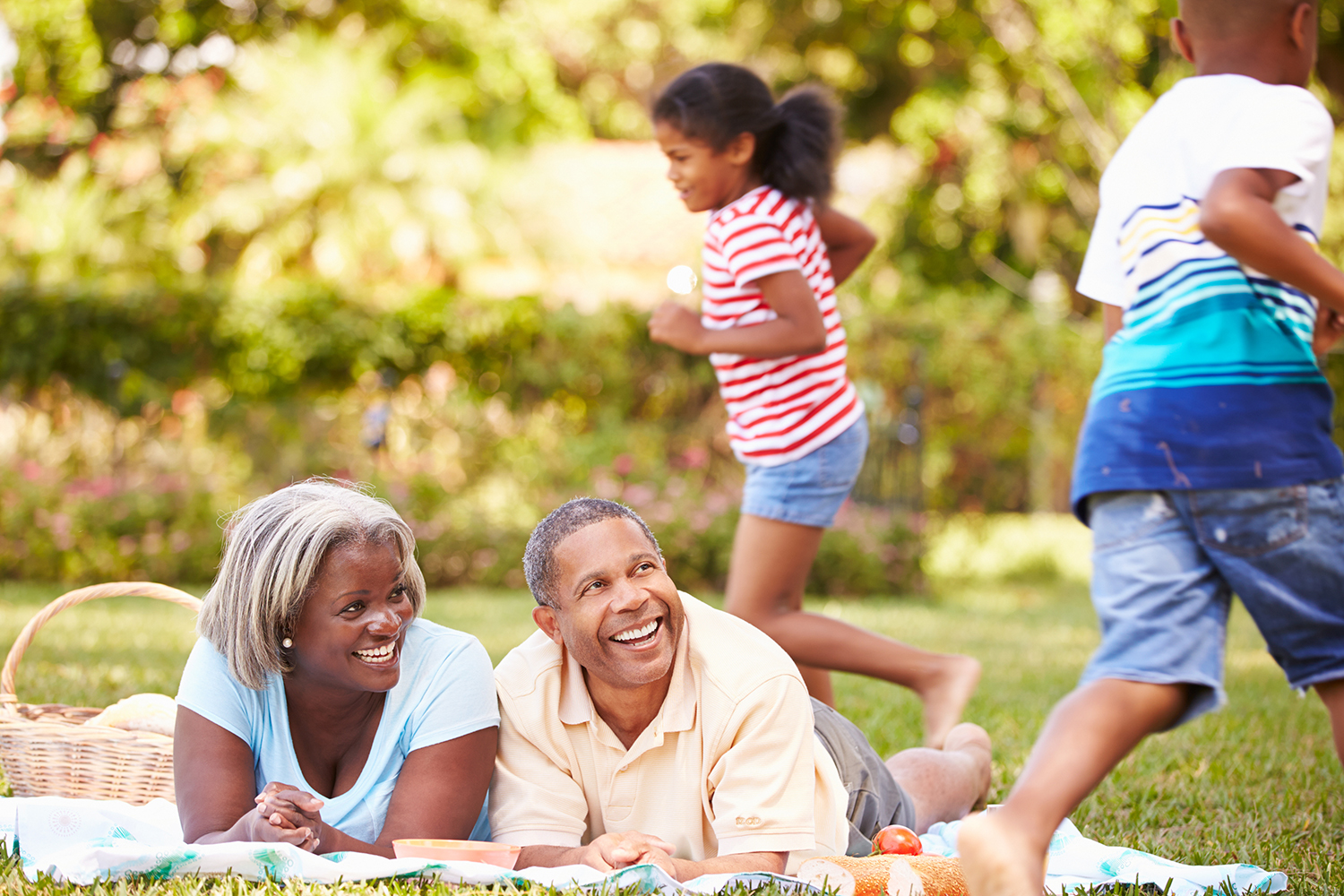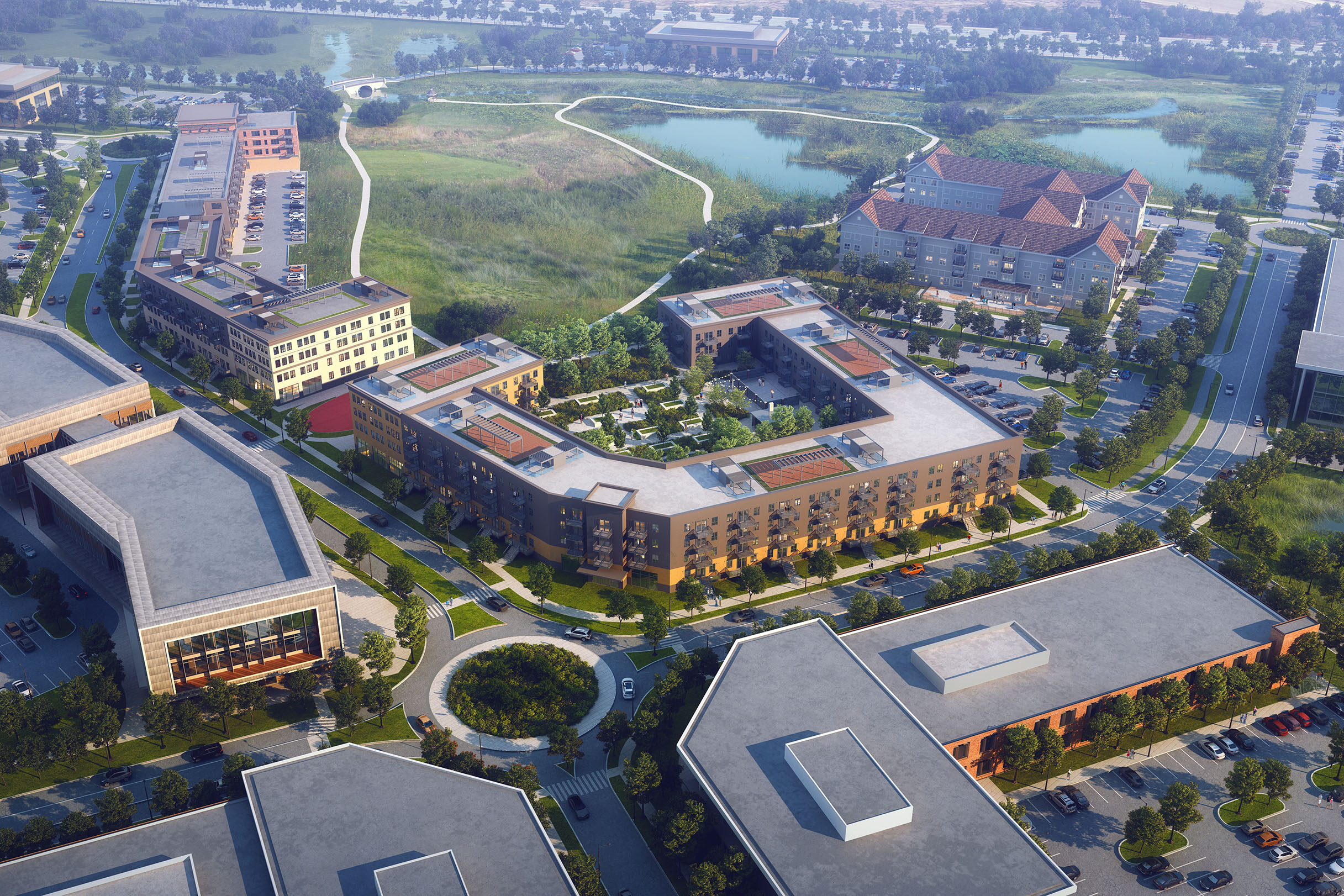 Available Opportunities
The remaining land of approximately 34 acres is available for medical, office, or other uses that align with a healthy village. The thoughtful integration of uses like healthcare, senior living, multifamily, hospitality, wellness-focused retail, office, research, and education at Minnesota Health Village will foster unique partnerships, improve community access to wellness and promote healthy living in the community of Maple Grove, MN.
Click the button below to learn more about the current availabilities.